Today's stock market news, August 22, 2014: With members of the U.S. Federal Reserve and notable economists meeting in Jackson Hole, Wyo., investors await new insight today (Friday) into when the central bank might raise interest rates and plans to sustain growth in the U.S. economy. For the first time, protesters have descended on the small ski town, questioning the Fed's policies and the "so-called" strength of the U.S. economic recovery. Fed Chair Janet Yellen will speak this morning.
Here's a list of today's top stock market news: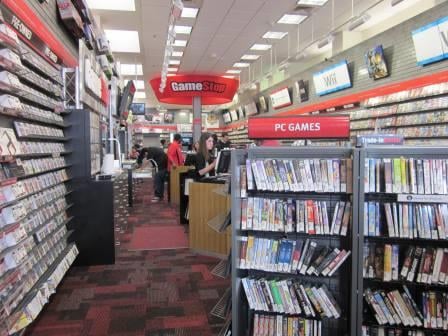 Retail Surge:

American retail firms saw mixed results after the bell on Thursday.

GameStop Corp.

(NYSE: GME) jumped more than 5% after the company reported that quarterly sales jumped by 25%. Meanwhile, shares of

The Gap Inc.

(NYSE: GPS) rose 1% after hours following the company's report of adjusted second-quarter earnings of $0.70 per share and revenue of $3.98 billion.

Aeropostale Inc.

(NYSE: ARO) fell more than 7% after reporting poor earnings and Japanese research firm Nomura issued a $3.00 outlook for the stock, down previously from $5.00.
Fast Food IPO:

Following the surging IPO performance of

El Pollo LoCo Holdings Inc.

(Nasdaq: LOCO) - and its subsequent decline from its tripling in less than a week - another food chain is looking for a strong debut and cash in on investors' appetites for risk. According to reports,

Shake Shack

chose

JPMorgan Chase & Company

(NYSE: JPM) and

Morgan Stanley

(NYSE: MS) to lead its initial public offering, which is expected to hit the markets later this year. The company's IPO isn't expected to be very large given that the company estimates roughly $20 million in earnings in 2015. The IPO market for food chains has also featured the debuts of

Zoe's Kitchen Inc.

(NYSE: ZOES) and

Papa Murphy's Holdings Inc

. (Nasdaq: FRSH), which haven't seen the same enthusiasm as El Pollo LoCo's introduction.
Geopolitical Problems:

Tensions in Gaza are increasing again after Israeli forces killed three senior leaders in Hamas following the collapse of talks of a cease-fire and truce in Egypt. Prominent Hamas leaders Mohammed Abu Shamalah, Raed Attar, and Mohammed Barhoum were killed after Israeli intelligence identified their locations. Their deaths also follow the attempted assassination of Hamas military chief Mohammed Deif. That attack killed Deif's wife and two children...
Today's Economic Calendar:

Today's schedule is free of U.S. market announcements and reports. However, Fed Chair Janet Yellen will speak from Jackson Hole this morning.
Always Watching You:

Social networking giant

Facebook Inc.

(Nasdaq: FB) announced the launch of its latest analytics and tracking tool for its marketing efforts on Instagram. The company said that the new tool tracks ad impressions and calculates user engagement with the Instagram site. Shares of Facebook were down on Thursday marginally.
The Deal that Won't Die:

Reuters

reports that pharmaceutical giant

Pfizer Inc.

(NYSE: PFE) could issue another bid to purchase its British rival

AstraZeneca plc

(NYSE: AZN) by the end of the year. The offer could not come before November 26, as British merger and acquisition laws require a waiting period before companies can reengage discussions. The news fueled shares of AstraZeneca by more than 3% yesterday afternoon.
Full U.S. Economic Calendar August 22, 2014 (NYSE: all times EDT)
Today's calendar is free of U.S. market announcements and reports
In the Aug. 11 edition of our Private Briefing report, we said we suspected that super-investor Warren Buffett would use the sell-off in Chicago Bridge & Iron NV(NYSE: CBI)to boost his stake in the Netherlands-based infrastructure specialist. That's exactly what happened. Here's why and here's how to profit by following the same techniques...
Tags:
Federal Reserve
,
Gamestop
,
Gamestop stock
,
Gap
,
Gap stock
,
Janet Yellen
,
NYSE: GME
,
NYSE: GPS
,
Shake Shack
,
Shake Shack IPO
,
Stock Market
,
Stock market close
,
stock market news
,
stock market news today
,
Stock Market Today
,
Todays Stock Market
,
today's market news
,
Today's stock market news
,
today's top stock market news
,
u s stock market
,
U.S. federal reserve
The post GameStop, Gap, and Shake Shack Headline Today's Stock Market News appeared first on Money Morning - Only the News You Can Profit From.