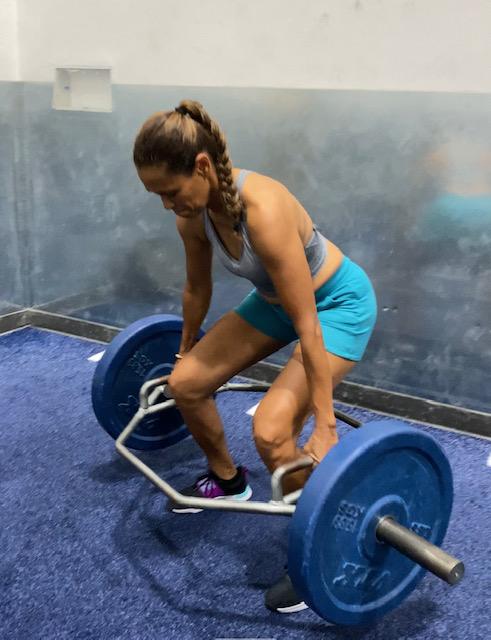 Carla Winston is the California fitness influencer and mother of seven that has been featured on digital platforms internationally for her tips and tricks about health and fitness. Most notably, she has shared her insights about exercise and healthy aging. 
Her Instagram account (@carla.rubirose) has been growing at a steady, but fast rate. With over 40,000 followers, Carla Winston wants to inspire others to stay healthy and active no matter their age. 
While many people are focused on the intensity of their exercise, Carla Winston stresses the importance of consistency in exercise and why it may in fact be more important than how hard you train. 
One of the main reasons why Carla Winston decided to take to Instagram and other platforms to share her fitness journey is because one day she woke up and felt that it was difficult to do basic activities. 
Winston said, "I couldn't pick up my groceries without my elbows hurting." That was when she realized it was time to change her lifestyle and begin working out consistently. She also wanted to encourage other people to do the same. Sharing her journey through an online platform was also a way to keep herself accountable to her fitness goals. 
Luckily for Winston, she spent most of her life as an active person. With a keen interest in sports and a healthy competitive attitude, starting a new consistent workout regiment came easily to Winston. She however stresses that you don't need a background in sports and fitness to get started, and getting started today is always better than tomorrow. 
Carla Winston went on to say that as she got older, she began experiencing hip problems. One of her main goals was restoring mobility and overall function, and building some strength. She was able to accomplish this, and as she worked out, she began getting stronger. 
As Winston gained strength, she lost the pain and the issues that were holding her back in her daily life. She now feels as if she has more energy than ever before, and she's eager to share her results with the world. 
The key to exercising consistently, according to Carla, is to simply just be active. Being fit and active isn't about overthinking complex workout plans or about having lofty fitness goals. It's about getting up and doing something that you enjoy. 
"What I struggled with was just getting up and getting started," says Winston. 
She was able to overcome this by spending time with her family and incorporating exercise. Exercising together is a bonding activity, and it can motivate you to get up and begin on a path to a healthier lifestyle. 
"I find that if you're just active whether it's walking, riding a bike, or simply doing things with your grandkids, your family, your children, it's important to just get up off the couch." 
By getting into shape, Carla Winston realized she would live a much healthier lifestyle and be able to spend more quality time with her family. 
Flash forward today and Winston continues to inspire people from all walks of life to get up and be active. 
"My motto is to just be active, just keep moving, and find the motivation somehow somewhere. Because sometimes we're going to feel like we don't want to get up to work out or put in that time. But we have to really push ourselves because it's for our good and it's for the better and you will feel better," says Carla Winston.
Media Contact
Company Name: Carla Winston Brand
Contact Person: Carla Winston
Email: Send Email
Country: United States
Website: https://disruptmagazine.com/the-story-of-carla-winston-from-former-athlete-to-california-fitness-influencer/