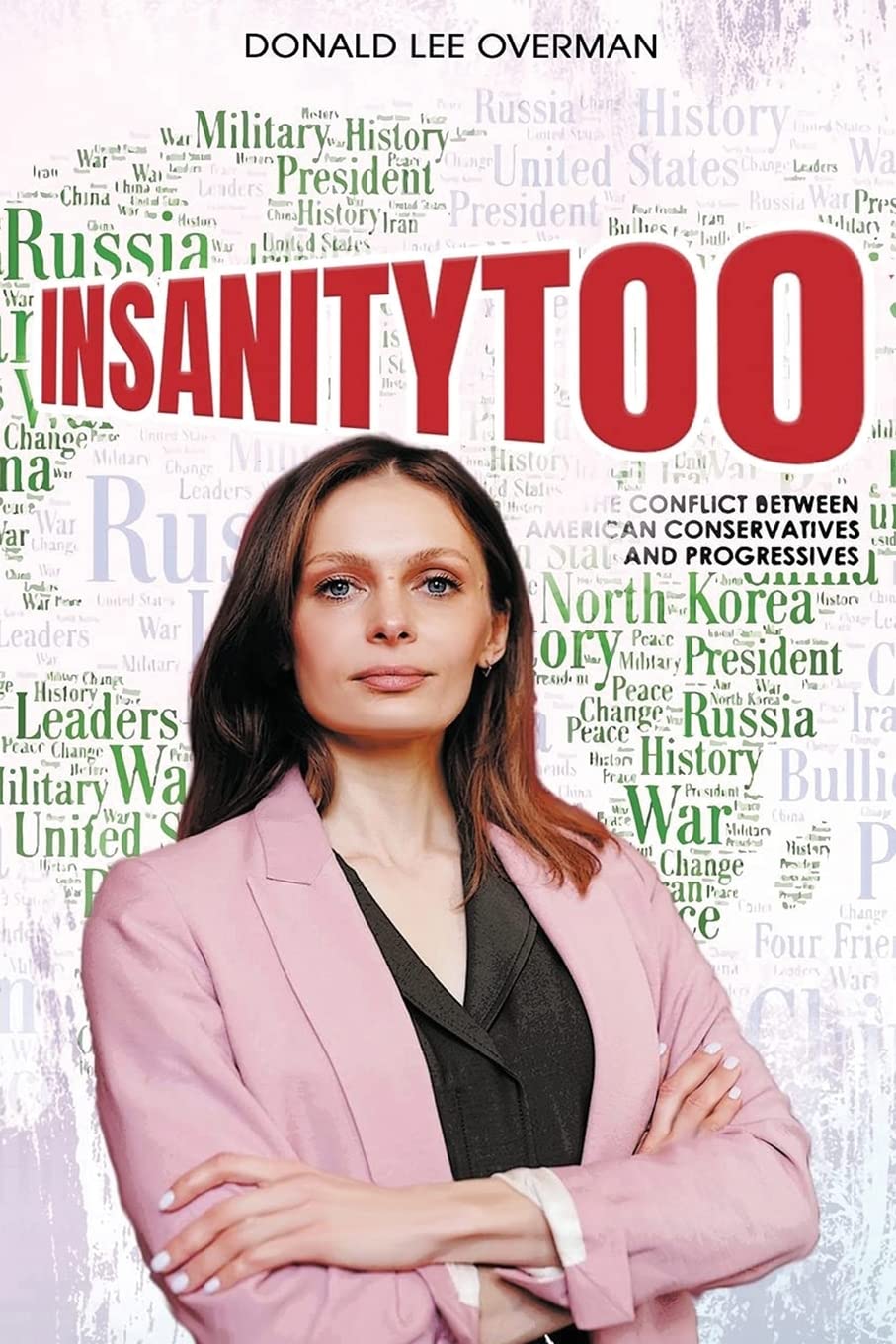 Ex-Navy veteran and writer, Donald Lee Overman, narrates a captivating story of conflicts and conspiracies in "Insanitytoo," a political novel about the geopolitical status of the US
Donald Lee Overman is again looking to provoke thoughts and stir up conversations, especially in the political space of the United States as the ex-Navy veteran and author publishes a new book titled Insanitytoo. In a related development, the masterpiece has already started to catch the attention of different stakeholders in the world of literature, with Author's Tranquility Press supporting the writer in his pursuit of telling factual stories in an entertaining way.
"Insanitytoo has the makings of a fascinating geopolitical thriller, the intrigue woven in with the opening words. The characters, despite strong introductions, are placed in appropriate power positions, and the narration, often using flashbacks, sets the scenes with the characters' words appearing as if from transcripts (or recorded). The strength of the plot and cast of the characters makes Insanitytoo a must-read for geopolitical fans -which includes a very broad audience nowadays." - Hollywood Book Reviews.
As one of the oldest democracies in the world, the US political space has witnessed a lot of drama over the years. The country has also had its fair share of criticism from other global powers while its allies continue to pitch their tent with the US. Unfortunately, there are not enough resources to tell the different sides of the story, where Donald Lee Overman is looking to make a difference with Insanitytoo.
Set in 2022, the novel contains well-researched facts chronicling landmark events, many of which are already happening, as the author seeks to reveal issues that have hitherto remained unknown to millions of Americans. Overman aims to remind the world, "we cannot keep pretending, if you keep wishing for peace, you will encourage war, and if you stay strong, you will encourage peace," and the need for America to take back its original glory.
Insanitytoo is currently available on Amazon for interested readers across the globe.
Other works from Donald Lee Overman can also be found on his website - https://donaldleeoverman.com/.
For more information about Author's Tranquility Press and the services offered, visit - www.authorstranquilitypress.com.
About Author's Tranquility Press
Author's Tranquility Press is a publicity agency that focuses on self-published authors, using traditional and digital marketing solutions to deliver premier results. The goal is to help authors fulfill their dreams by providing the best marketing tool for beginners or established authors by developing the right marketing tools using strategic materials and giving a new venue for learning through all kinds of publishing platforms.
Media Contact
Company Name: Author's Tranquility Press
Contact Person: Patricia Adams, Marketing Supervisor
Email: Send Email
Phone: (866) 411-8655
Address:2706 Station Club Drive SW
City: Marietta
State: Georgia, 30060
Country: United States
Website: www.authorstranquilitypress.com