Will the VIX Vex Investors One More Time?
April 13, 2021 at 15:04 PM EDT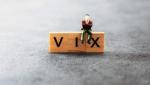 Markets have been grinding quietly higher over the last week, as investors await additional guidance from earnings reports and inflation data arriving this week. Amid the calm however, lurks the potential for a significant explosion in volatility, which could have a dramatic impact on both stocks...