Can't Get Enough Biotech Exposure in Your Portfolio?
October 29, 2020 at 11:56 AM EDT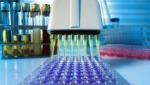 As coronavirus cases start to tick upwards once more, the race to create a vaccine will only intensify, boding well for the biotechnology sector. ETF investors may want to keep an eye on biotech funds, which are already garnering interest as 2020 winds down. "Biotechnology exchange-traded...