MarketResearchReports.Biz has announced addition of new report "PharmaPoint: Dry Eye Syndrome - Global Drug Forecast And Market Assessment To 2024" to its database.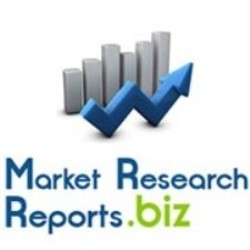 Albany - February 12, 2016 - (
Newswire.com
)
Summary
Dry Eye Syndrome (DES), also known as keratoconjunctivitis sicca, is a multifactorial disease of the tears and ocular surface. This ocular condition can cause ocular discomfort, visual disturbances, and tear film instability, which can potentially damage the ocular surface. The DES market has had few new therapeutics in the last decade with Japan seeing the most change in this time with the arrival of Diquas and Mucosta in 2010 and 2013, respectively. However, the lack of treatment options is about to change with the expected launch of numerous pipeline DES drugs during the forecast period, which will be a significant driver of growth in the 9MM. Indeed, this change has already been initiated with Ikervis recent arrival in Europe in 2015. Furthermore, additional marketing approvals are being sought for currently marketed DES drugs, Restasis and Diquas, in new countries in the 9MM, which will provide a source of growth in this market.
 Highlights
Key Questions Answered
- The DES market has been dominated by artificial tears therapy and by Restasis (in the US) for many years, with little approved therapeutic options available in the 9MM. New classes of drugs are anticipated the reach the market within the forecast period. How will these change the market overall during the forecast period? Will Restasis maintain market dominance in 2024?
- The current late stage DES pipeline is varied, with first-in-class drugs in development with innovative modes of action. Which of these will have the biggest impact on the market? What strategies are developers undertaking to penetrate this chronically underserved market? Will these fulfil any unmet needs?
- Population aging is occurring in almost all countries worldwide, particularly in the 9MM. This is expected to have a significant impact on the prevalence of age-related diseases such as DES. How will epidemiological changes impact the growth of the future market?
Download Sample Copy of this Report at http://www.marketresearchreports.biz/sample/sample/564712
 Key Benefits
- The main driver of growth in the DES market will be the introduction of first-in-class drugs over the forecast period. The launch of these therapies will act as a stimulant for growth in this chronically underserved market.
- DES has been a high risk indication for developers, with numerous drugs failing in late stage development. This has acted as a significant barrier to growth in this market historically.
- The arrival of new therapies across the 9MM will increase treatment rates and provide alternative options for many patients.
- The largest unmet need in the DES market will remain the lack of additional safe and efficacious therapeutics with novel modes of action. In addition, simplifying dosing regimens is an important consideration for companies developing drugs to treat these patients.
 Scope
- Overview of DES, including epidemiology, etiology, pathophysiology, symptoms, diagnosis, and treatment guidelines.
- Annualized DES market revenue, annual cost of therapy and treatment usage pattern data from 2014 and forecast for ten years to 2024.
- Key topics covered include market characterization, unmet needs, R&D and clinical trials assessment, late stage clinical trial analysis and implications for the glaucoma therapeutics market.
- Pipeline analysis: focus on the four late-stage pipeline DES drugs discussing emerging trends as well as overview of earlier phase drugs.
- Analysis of the current and future market competition in the global DES therapeutics market. Insightful review of the key industry drivers, restraints and challenges. Each trend is independently researched to provide qualitative analysis of its implications.
 Reasons to buy
The report will enable you to -
- Develop and design your in-licensing and out-licensing strategies through a review of pipeline products and technologies, and by identifying the companies with the most robust pipeline. Additionally a list of acquisition targets included in the pipeline product company list.
- Develop business strategies by understanding the trends shaping and driving the global glaucoma therapeutics market.
- Drive revenues by understanding the key trends, innovative products and technologies, market segments, and companies likely to impact the global DES therapeutics market in future.
- Formulate effective sales and marketing strategies by understanding the competitive landscape and by analysing the performance of various competitors.
- Identify emerging players with potentially strong product portfolios and create effective counter-strategies to gain a competitive advantage.
- Track drug sales in the global DES therapeutics market from 2014-2024.
- Organize your sales and marketing efforts by identifying the market categories and segments that present maximum opportunities for consolidations, investments and strategic partnerships.
Related Reports:
MIM-D3 (Dry Eye Syndrome) - Forecast And Market Analysis To 2022: http://www.marketresearchreports.biz/analysis/177489
Global Dry Eye Syndrome Market 2015-2019: http://www.marketresearchreports.biz/analysis/341846
Contact Info:
MarketResearchReports.Biz
Street 90
Albany
New York 12207
Press Contact:
Mr. Nachiket Ghumare
15186212074
Press Release Service by
Newswire.com
Original Source:
Global Dry Eye Syndrome (DES) Market Assessment and Drug Forecast to 2024: MarketResearchReports.Biz