PHOENIX -- Nimbus99 today announced the launch of its transformative OTT streaming platform, which allows brands and organizations to exponentially expand the visibility of their video content while enabling content creators to monetize their production inventory via advertising revenue.
A "one stop shop" for all major OTT/CTV distribution channels, Nimbus99 is a cloud-based solution that successfully addresses the chronic issue of limited video distribution options.
Nimbus99 creates FAST (Free Ad-Supported Streaming Television) and AVOD (Advertising Video-On-Demand) channels for such popular platforms as Roku, Hulu, and Tubi, Smart TVs (i.e. Samsung, Vizio and Philips), gaming consoles such as XBox, iOS and Android apps, and other devices.  Nimbus99 handles all technical integrations, negotiates carriage and advertising agreements, working with clients to ensure maximum reach and revenue potential. There are no language or geographical limitations, meaning that clients can target international markets at no additional cost.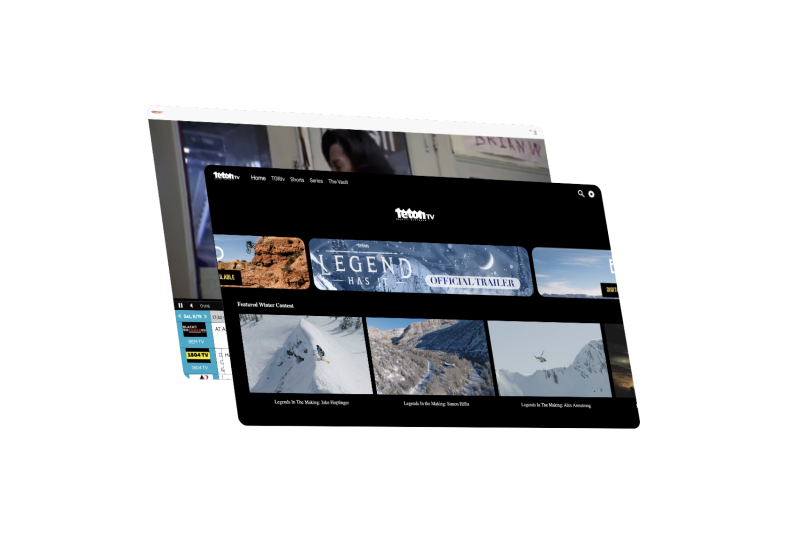 Click Image To View Full Size
Nimbus99's modern workflow is intuitive and designed for ease of use, Key features include:
- Drag and drop linear programming

-The ability for users to quickly import or upload multiple videos into the cloud where they can organize into multiple playlists to distribute to their streaming channels.

-Users are able to manage and schedule their content across platforms from one centralized ecosystem.

-Powerful encoding functionality that automatically converts video into optimal formats for each device and platform.

-The option of Managed Service (dedicated customer service team providing white glove service), or Self Service.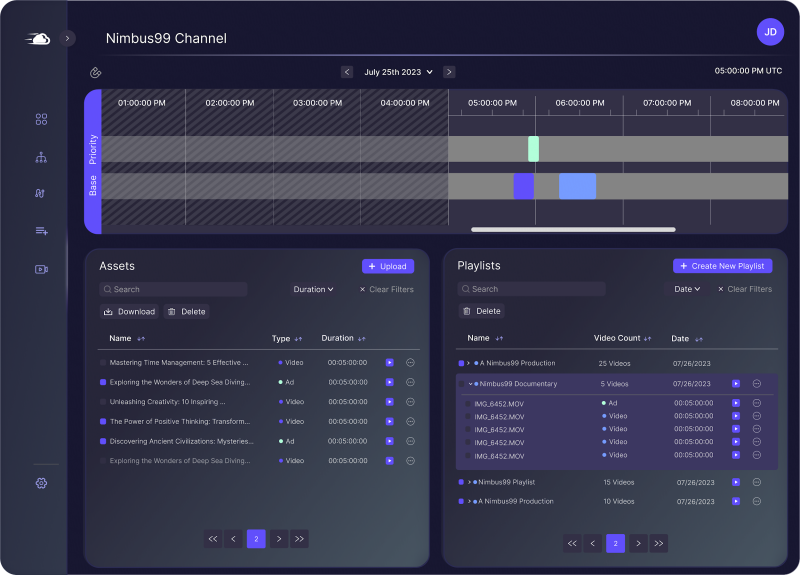 Click Image To View Full Size
As part of its value proposition, Nimbus99 provides clients with actionable analytics that include insights as to the type of content that resonated best with audiences, identifying platforms that garnered the most views, highlighting markets that were most receptive to their message, and other data that will likely influence their future content strategy.
"Nimbus99 will totally revolutionize video distribution for brands, organizations, and others who have been frustrated by the limited options -- and limited ROI-- up till now," said Tim Freres, Founder and CEO of Nimbus99. "We have essentially commercialized OTT technology and have opened up the ability to stream for all businesses."
"Of equal importance is the revenue potential that Nimbus99 represents", added Christian Eilert-Olsen, COO. "Rather than being seen as a cost center, Nimbus99 should be thought of as a new revenue source that potentially can make a significant contribution to the bottom line. The ability for content creators to substantially expand their video visibility while also monetizing their video library is an unbeatable combination."
About Nimbus99:
Nimbus99 delivers leading cloud-based solutions for OTT streaming, video management, hyper-distribution, and monetization. With 24/7/365 chat support, Managed Service (dedicated customer service team providing white glove service), and Self Service. At Nimbus99, we are committed to providing exceptional customer service and support, and we believe in building long-term relationships with our clients. We prioritize transparency, honesty, and integrity in everything we do, and we are proud to have earned a reputation as innovators in the OTT streaming technology industry.
Tim Freres, CEO and co-founder
+1 415-295-2591
Copyright (c) 2023 TheNewswire - All rights reserved.