HCSS Customers Showcase How Their Foremen Are Creating a Better Tomorrow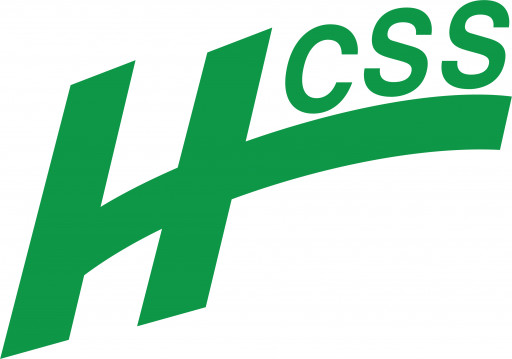 HCSS Construction Management Software
HCSS Logo
SUGAR LAND, Texas, February 28, 2023 (Newswire.com) - HCSS, a leading provider of innovative software that helps heavy civil businesses streamline their operations, announces the first-ever "Foreman of the Future" celebration at ConExpo 2023. HCSS wants to honor foremen that stand out above the crowd and spotlight the men and women who are leaders in the construction field. The goal is to find the best foremen out there.
"Those foremen that go over and above their job description communicate well at all levels and need to have the ability to do everything their crew members can do so they can lead effectively," says Sara McPherson, Vice President of Marketing, HCSS. "As one of the most important leaders on a jobsite, foremen can help boost productivity and increase efficiency, especially when equipped with technology. We are celebrating those who are trustworthy and patient when training their people to do work the right way. Foremen play a huge role, which is why we want to honor them for their exceptional performance on the job."
The rules to submit a foreman are simple:
Choose a foreman to nominate. Think of who in the field is taking control and building a better tomorrow.
Fill out the submission form found here: https://conexpo.hcss.com/foreman-of-the-future/.
Provide as much detail as possible to give the foreman the upper hand.
If the submission is chosen, the foreman will be featured on HCSS social media and at ConExpo 2023.
Visit HCSS in Booths N12125 and W41566

HCSS has two booths at ConExpo 2023, which takes place in Las Vegas, March 14-18, 2023 - Booth N12125 is the IT booth, and Booth W41566 is the Equipment booth. HCSS's product management team will demonstrate the HCSS product suite, announce new product updates, and discuss features that HCSS is working on in 2023 and beyond. Product Experts will be available to answer technical questions. 

There is also a timecard challenge at the HCSS booths, with complimentary beer available upon completion of the challenge. HCSS will announce the winner of the Foreman of the Future contest at the show. 

ABOUT HCSS

HCSS is the trusted leader in construction software for estimating, field entry, project management, safety, digital plans, fleet management, and telematics. For 35 years, the company has used annual user group meetings to listen to customers, resulting in innovative software to manage every part of the project lifecycle. With 24/7 instant support and a proven implementation process, HCSS has helped improve operations for over 3,500 companies ranging from $1M to billions in revenue across the United States and Canada. HCSS, a 14-time Best Place to Work in Texas, has a unique 12-acre campus in Sugar Land, Texas, with three buildings capable of housing 700 employees. Learn more at hcss.com.

###

Contact Information:
Becky Boyd
VP, MediaFirst
becky@mediafirst.net
(404) 421-8497


Original Source: HCSS Introduces First 'Foreman of the Future' Showcase at ConExpo 2023