The Dow Jones Industrial Average today jumped after new home sales surged in the United States to a three-and-a-half-year high.
Here's the scorecard from today's trading session:
DOW: 16,606.27; +0.38%
S&P 500: 1,900.53; +0.45%
NASDAQ: 4,185.81; +0.76%
Now for today's top stock market news:
Home Sales Soar:

In April,

new single-family home sales increased more than expected. U.S. Commerce Department data showed a 6.4% increase in home sales, ending two consecutive monthly declines. Despite the declines, home sales are up 15.2% from a year ago.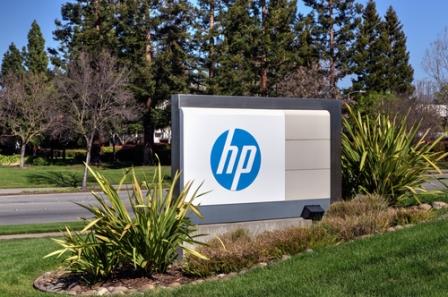 Cut Jobs, Stock Rises:

Shares of

Hewlett-Packard Co.

(NYSE: HPQ) surged more than 6.5% on news that the company would soon cut up to 16,000 more jobs. The move could potentially improve the company's profit margins.
Earnings Reports:

Shares of

GameStop Corp.

(NYSE: GME) were up more than 5% today after the videogame retailer beat Wall Street estimates by $0.02 at $0.59 per share. Meanwhile,

Foot Locker

(NYSE: FL) rose on strong earnings estimates. The company reported that same-store quarterly sales jumped more than anticipated.
Here Comes Project Tango:

Three-dimensional technology is coming to tablets. This week,

Google Inc.

(Nasdaq: GOOG, GOOGL) announced Project Tango, a plan to create new tablets with innovative visual capabilities. Starting in June, Google will produce 4,000 prototypes.

ZDNet

reports that the devices will feature seven-inch screens, two back cameras, infrared depth sensors, and proprietary software that can capture 3D images.
Stake Your Claim to $70 Billion of Global Growth:

Political volatility across the globe is making some investors jittery about investing in emerging markets. But for investors who know what they're holding, these emerging markets still hold outsize profit potential. And taking your share of this growth has never been easier, thanks to these special securities...
Junk Bonds:

Fitch Ratings increased Greece's sovereign debt rating from B-minus to B, a sign that the country has improved its financial projections and outlook. However, there are two primary concerns investors should consider. First, a B level is still junk status. Second, the nation has a very important parliamentary election this Sunday. Should one coalition fail to achieve more than 50% of the vote, increased geopolitical tension could grip the nation.
A Trade Victory:

The World Trade Organization sided with the United States in a dispute with China over import duties on U.S. automobiles. The ruling found that China's duties of vehicles from General Motors Co. (NYSE: GM) and Chrysler Group breached international fair trade rules. This is third time that the WTO has sided with the United States against China over import duties.
You Can Make Money in Stocks (Especially These Three) No Matter What Rates Do:

The three companies our Chief Investment Strategist highlighted can actually benefit from rising rates. So, let's take an "Econ 101" look with him at the impact interest rates can have on stocks, especially when rates start rising... and how you can profit from this knowledge...
This Energy Play Has Warren Buffett Playing Catch-Up:

One of Buffett's newest forays has taken his Berkshire investment vehicle into the energy sector. But he wasn't the first to get there. We were. And it's paying off in a big way...
Tags:
DJIA
,
djia today
,
dow
,
Dow Jones
,
Dow Jones Industrial Average
,
Dow Jones Industrial Average today
,
dow jones today
,
Dow record high
,
dow today
,
how did the dow do today
,
How the Dow did today
,
market news
,
market news today
,
NASDAQ
,
S&P 500
,
Stock Market
,
Stock Market Today
,
Todays Stock Market
,
what did the Dow do today
,
what happened to the dow today
The post What the Dow Jones Industrial Average Did Today appeared first on Money Morning - Only the News You Can Profit From.