OFM MOGULS is out to provide guidance and support to agency owners, coaches, and consultants looking to tap into this multi-billion dollar social media phenomenon by starting and building their own OFM Agencies, regardless of their initial experience or existing social proof.
United States - September 30, 2023 —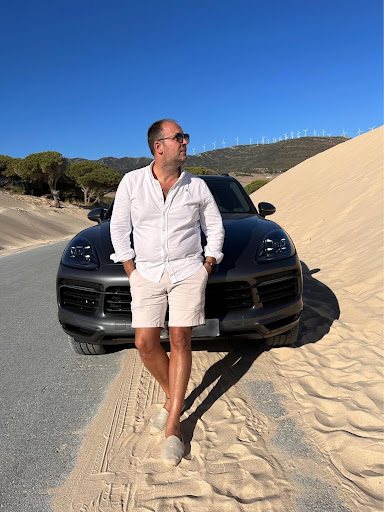 OFM MOGULS, a leading coaching company, is proving to be a game-changer in the social media industry by helping current coaches, agency owners, and consultants migrate to Models Management as their next agency business model.
In 2022, creators and agencies received a whopping $5.6 billion for posting content on this new subscription social platform that's revolutionizing creator and fan connections. The platform now has 3.2 million creators, up 47 percent from the previous year, many of them doing $10,000, $50,000, $100,000, and even $500,000 per month on the game-changing platform.
The Untapped Potential of OFM Agencies
Let's face it – creators, while exceptionally talented in their respective niches, cannot single-handedly manage the multifaceted challenges that come with online fame and fortune. 
There's marketing to consider, managing traffic, content creation that meets quality and frequency benchmarks, engaging with fans – the list goes on. This is where OFM Agencies present themselves as the golden goose of opportunities.
Because they can help models get from $10k/month to $100k/month, the model will still receive a much higher payout and ultimately have less work to do even if the agencies take 65% of those earnings. 
Why OFM Agencies are the Future
While in the beginning, most creators can do all the work themselves, in order to grow, they need help with marketing, traffic, and account management.
Crafting engaging campaigns, understanding analytics, and leveraging trends for optimal visibility requires expertise. 
Traffic management, meanwhile, is another critical aspect. Ensuring a constant flow of new subscribers for the creators is extremely important. The more subscribers, the more revenue. 
Moreover, with the platform's interactive nature, managing and responding to fans is a full-time job. 
Agencies can fill this gap seamlessly, offering bespoke solutions in such a way that the revenue grows consistently and everyone ends up earning more. 
OFM MOGULS started as a free group and quickly became one of the largest communities for OFM Agencies, where models and agencies share knowledge, create partnerships, and much more. 
"There are millions of creators and way too few agencies to keep up with the demand. And agencies are frequently earning 6 and even 7 figures by doing marketing and promotion for multiple models at the same time", Razvan, the owner of OFM MOGULS, said in a recent statement. 
OFM MOGULS offers agency owners, coaches, and consultants proven systems to build and scale their own OFM Agency and unlock their earning potential in this brand-new industry. 
Their current OFM Accelerator 12-Week Program starts at $15k, and it's limited to a few selected applicants at once. 
"There is a huge demand, especially from SMMA agency owners, E-com, and Dropshipping operators looking to join this brand new opportunity. However, we choose to only work with the most motivated ones," Razvan said. 
"Once the agency is fully formed and operational, we help them get more traffic via social media platforms. Our TikTok Mastermind swiftly rose to be the top go-to for agencies aiming to increase their traffic," the representative added. 
In conclusion, as this groundbreaking social media platform continues its upward trajectory, the need for professional agencies catering to creators' diverse needs becomes evident. 
With creators open to sharing up to 70% of their revenue for top-tier assistance, the growth and explosive growth of OFM Agencies seem not just foreseeable but guaranteed. 
For visionaries ready to embark on this journey, the spoils await. The question isn't whether they should enter. It's how soon.
Those interested in learning how to join this new $5.6 billion industry that nobody is talking about may visit https://ofmmoguls.com/news to get started. They can also access free training and learn the ropes that helped agency owners build six to seven figures.

Contact Info:
Name: Support Team
Email: Send Email
Organization: OFM Moguls
Address: 1350 Avenue of the Americas, Fl. 2 New York NY 10019, US
Website: https://ofmmoguls.com/news

Release ID: 89108513
If there are any problems, discrepancies, or queries related to the content presented in this press release, we kindly ask that you notify us immediately at error@releasecontact.com. Our responsive team will be available round-the-clock to address your concerns within 8 hours and take necessary actions to rectify any identified issues or support you with press release takedowns. Ensuring accurate and trustworthy information is our unwavering commitment.