Mccoy's Pressure Washing is a veteran-owned business committed to providing cost-effective and quality pressure washing, fence staining, roof cleaning, and concrete sealing services for commercial and residential properties in Nashville, Brentwood, and nearby areas in Tennessee.
Nashville, TN, United States - September 30, 2023 —
Although a fence system plays an incredible role in aesthetics and curb appeal, it doesn't receive the same attention and proper maintenance. Nevertheless, regular fence cleaning and staining every one or two years can help improve the appearance of Nashville residential and commercial properties. Like other outdoor components, fences are exposed to sun and weather elements, which can cause discoloration, fading, and damage. Therefore, it becomes necessary to involve professional Nashville fence staining services to preserve fences' beauty and structural integrity. With a reputation for delivering professional and quality services throughout Nashville, Mccoy's Pressure Washing has become a reliable, cost-effective choice for fence cleaning and staining.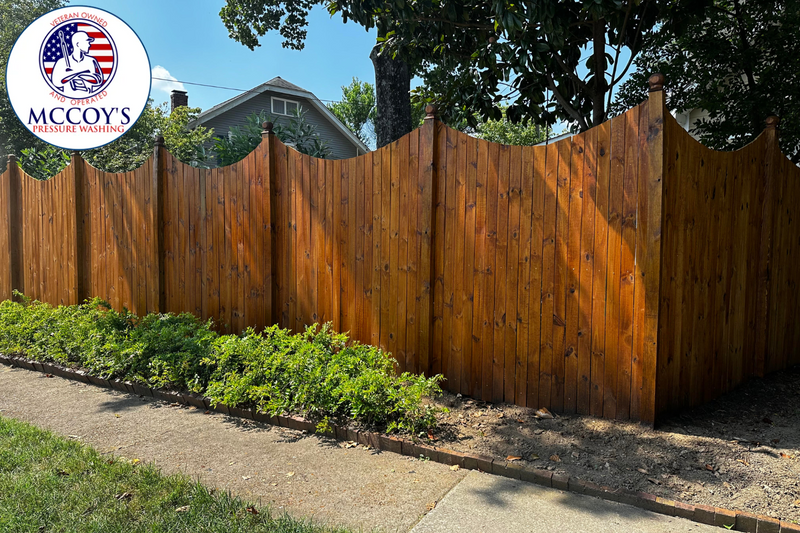 Fence staining provides various benefits, from preventing damage and costly repairs to enhancing curb appeal and durability. For instance, the weather and outdoor elements impact the fence installation. With its hot summers, cold winters, and erratic precipitation, Nashville's climate can be rough on external constructions like fences. In addition, continuous sunlight exposure can cause fading, cracks, and wrapping in wooden fencing. Regular cleaning and staining act as a shield against sun damage and preserve the aesthetics of fences. 
A well-maintained fence in residential properties creates a positive first impression on prospective buyers. A clean and well-maintained fence can be an effective marketing tool for commercial facilities, including restaurants, retail, and offices. It improves the shop's overall look and feel, which could increase foot traffic. Therefore, searching online for a professional "fence staining Nashville" service can be a good idea for businesses and homes. In addition, a professional can offer different techniques and fence-staining solutions compatible with the client's budget and requirements. For example, Mccoy's Pressure Washing offers several fence staining materials and techniques, such as oil-based, water-based, semi-transparent, and solid stains. It provides transparent information and pricing for each procedure to help customers make informed decisions.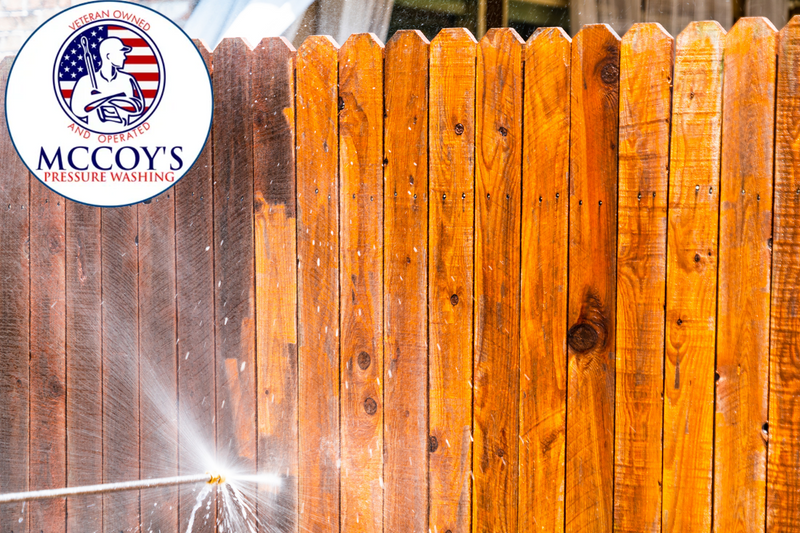 "We were searching for a company to stain our fence and pressure wash our house. McCoys fit the bill. They did an amazing job on our fence and gave the siding on our house a fresh appearance." - Jeff Williams, Google Reviews.
Some may try fence cleaning and staining independently, but this task is usually best left to experts. They have the know-how and equipment to finish the work competently the first time, eliminating wasted effort and errors. Although hiring a professional for fence staining in Nashville, TN, may seem like an additional cost, their expertise helps avoid costly repairs and replacements. With expertise and craftsmanship, Mccoy's Pressure Washing helps Nashville homeowners and businesses choose from different staining solutions: transparent, semi-transparent, solid, water-based, and oil-based stains. Property owners can select the staining method that best meets their demands and aesthetic preferences from the many available options.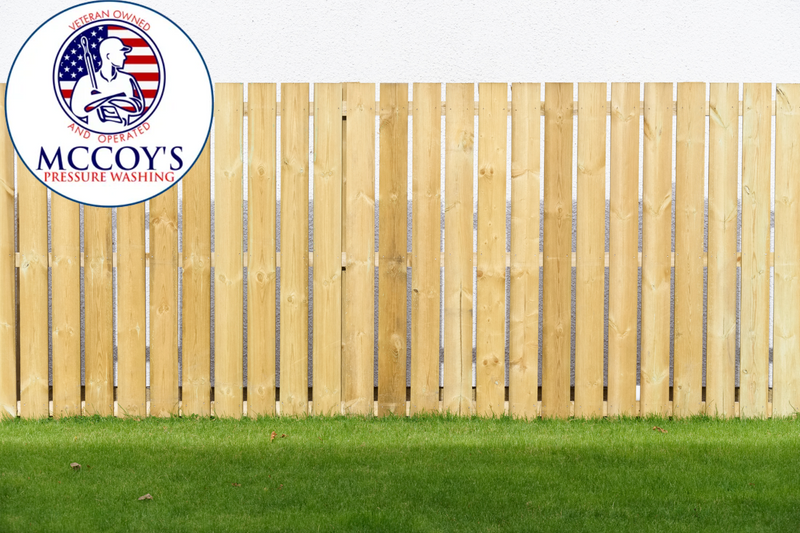 About Us: Murfreesboro is home to Mccoy's Pressure Washing, a trusted pressure washing and fence staining services provider. Homeowners can rest assured that the company's trained professionals will execute the job correctly the first time, saving them time and money. Its fence staining services enable customers to choose from different colors and finishes. Its specialists have extensive training in fence staining and utilize high-quality tools and methods to provide durable and beautiful finishes.
Contact Info:
Name: Clint Mccoy
Email: Send Email
Organization: McCoys Pressure Washing
Address: 9005 Overlook Blvd, Brentwood, TN 37027
Phone: 615-290-6013
Website: https://mccoyspressurewashing.com/

Social Media:
Facebook: https://www.facebook.com/McCoysPressureWash?mibextid=9R9pXO

Release ID: 89108947
Should any errors, concerns, or inconsistencies arise from the content provided in this press release that require attention or if a press release needs to be taken down, we kindly request that you immediately contact us at error@releasecontact.com. Our efficient team will be at your disposal for timely assistance within 8 hours – taking necessary measures to rectify identified issues or providing guidance on the removal process. We prioritize delivering accurate and reliable information.