Dog Insider, an online source of information and resources for dogs and their owners, has released a guide to understanding poor gut health in dogs, with tips for treatment and dietary recommendations.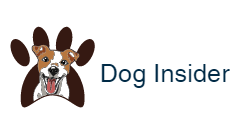 New York, United States - September 30, 2023 —
Coming at a time when there is an increasing level of scientific attention being given to the importance of the gut microbiome in mammals, the recently released Dog Insider guide outlines the symptoms, possible causes, and treatment options for dysbiosis and poor gut health in dogs.
More information can be found at https://doginsider.com/why-you-need-to-know-the-signs-of-poor-gut-health-in-dogs
The newly announced guide to gut health in canines is a continuation of the organization's goal of providing up-to-date resources and guidance for pet owners and their furry friends.
Research published in Frontiers of Veterinary Science indicates that gut health in canines has a direct link to a dog's immune system, metabolic function, and the organism's ability to protect itself against pathogens.
"Gut health in dogs is important for a number of reasons," says a Dog Insider representative. "It aids in digestion and nutrient absorption, and maintains a balance between beneficial and harmful bacteria in the digestive tract. "
Recognizing that poor gut health can lead to chronic inflammation, food intolerances, malnutrition, and systemic disease, the guide helps dog owners recognize some of the common symptoms of dysbiosis and leaky gut syndrome in their canine companions, such as vomiting, diarrhea, loss of appetite, itchy skin, and abdominal pain.
While emphasizing that people should always have their pets checked by a vet to rule out any medical emergency, the guide goes on to provide recommendations for improving gut health in dogs. These include a close examination of dietary habits, with suggestions for changes if necessary, such as adding probiotic foods like kefir and yogurt, as well as high-fiber starches, like sweet potato and pumpkin.
According to the guide, gut health can also benefit from reductions to a dog's stress levels, proper hydration, and the incorporation of dog-appropriate treats designed to boost gut microbiome functions.
Early identification of gut issues is key to ongoing good health and a strong immune system in canines, according to the Dog Insider team, and dog owners are advised to take size and breed into account when developing a treatment plan in coordination with professional advice from a veterinarian.
Further details can be found at https://doginsider.com
Contact Info:
Name: Scott Hall
Email: Send Email
Organization: Dog Insider
Address: 60 W 23rd St Suite 638, New York, NY 10010, United States
Website: https://doginsider.com/

Source: PressCable
Release ID: 89108680
Should you come across any errors, concerns, or inconsistencies within this press release's content, we urge you to reach out without delay by contacting error@releasecontact.com. Our committed team will promptly address your feedback within 8 hours and take appropriate measures to resolve any identified issues or guide you through the removal process. Providing accurate and dependable information remains our utmost priority.