Coffee Lover, a custom java bean roasting company, released its review of Breville Grind Control Coffee Maker - a top coffee maker to replace the assorted machines many collected during the pandemic.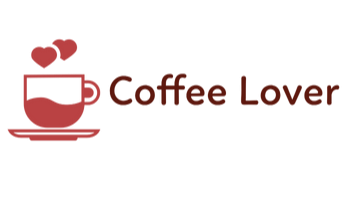 Sea Girt, United States - September 30, 2023 —
During the pandemic, many households collected enough specialty kitchen appliances to stock a small café - including at least 2 coffee makers, experts say. But as the need to streamline returns, the bean rosters at Coffee Lover have released a review, recommending a single coffee maker to replace the many machines they tested - the Breville Grind Control Coffee Maker.
Interested parties can learn more at https://coffeelovr.com/breville-grind-control-coffee-maker-review
As individuals had more time to cook at home, stand-alone appliances like espresso machines, tortilla makers, and rice cookers increased in popularity, according to a recent survey from People Magazine. But as life has returned to normal, individuals need more room in their schedules and their kitchens. More than half of individuals surveyed desired to refine their kitchen routines post-pandemic. This included simplifying processes and cutting back on the number of tools used.
The Breville Grind Control Coffee Maker replaces the need for several coffee-making machines, Coffee Lover noted in its review, with customizable strength options ranging from rich espresso to a zesty French roast. Specific modes mimic specialty pour-overs and other exotic brews. The strength controls, timer, and other adjustable settings can be set using an intuitive LCD panel.
With 8 different grind settings, it also eliminates the need and time for a stand-alone bean grinder, according to the custom bean roasting company. Its conical burr grinding system gives precision control over the process and flavor, whether a fine espresso powder or coarse French roast is in order. The coffee maker also works with pre-ground coffee.
The Breville Grind Control Coffee Maker can also replace popular single-serve coffee machines. It can make a single cup, a travel mug, or an entire 12-cup carafe. The stainless steel thermal carafe keeps coffee warm for hours without compromising its flavor.
But to get good flavor out, one must put good beans in, according to Coffee Lover. Even the highest quality coffee maker can't improve low-grade beans and grinds.
"Above all, use great coffee beans," a representative for the company said. "A coffee maker is only as good as the coffee beans used."
Coffee Lover is a coffee roasting company founded by long-time connoisseur Scott Hall. On a mission to create the perfect custom roast, Hall started his journey with a workbench and a one-pound roaster. He experimented until he arrived at the company's current assortment of rich, full-bodied blends.
For more information, visit https://coffeelovr.com/
Contact Info:
Name: Better Online Info LLC
Email: Send Email
Organization: Coffee Lover
Address: 2150 New Jersey 35 Suite 250, Sea Girt, NJ 08750, United States
Website: https://coffeelovr.com/

Source: PressCable
Release ID: 89108666
In case of encountering any inaccuracies, problems, or queries arising from the content shared in this press release that necessitate action, or if you require assistance with a press release takedown, we urge you to notify us at error@releasecontact.com. Our responsive team will be readily available to promptly address your concerns within 8 hours, resolving any identified issues diligently or guiding you through the necessary steps for removal. The provision of accurate and dependable information is our primary focus.