08/23/2022, Miami // PRODIGY: Feature Story //



Packing Services Inc., leaders in on-site packing and shipping services explain the importance of custom crates in domestic and overseas shipping. The reputed packing and crating company has been in the industry for more than twenty years. During these many years of packing, moving, and shipping, PSI worked with renowned brands, manufacturers, suppliers, and retailers. This extensive experience has led them to believe that packing and crating are the most crucial steps in shipping. Customers are often satisfied to see that the goods reach their destination in one piece. So, here are a few pointers on the importance of crating services.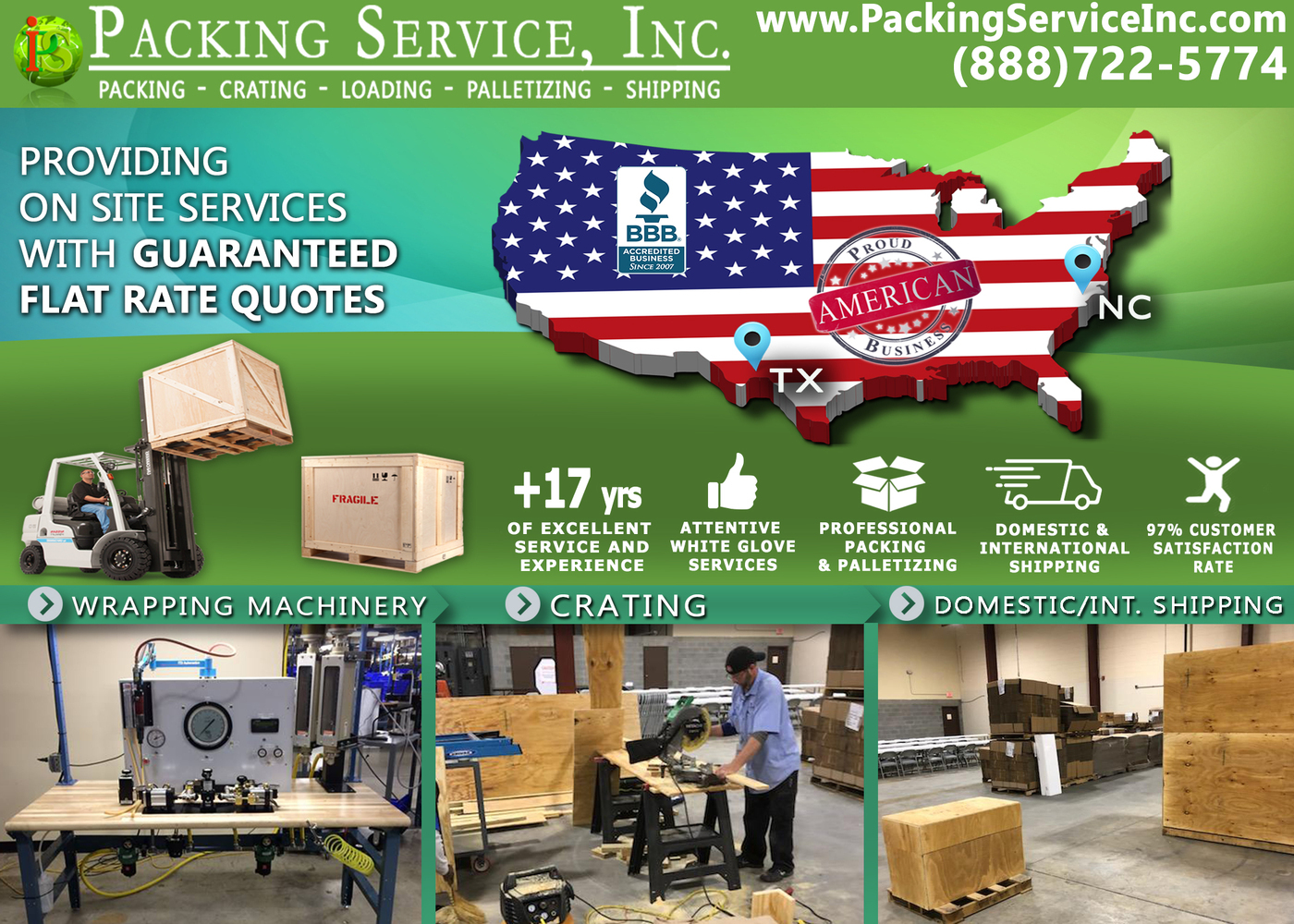 Wooden crates are by far the safest means of shipping goods. From furniture to machinery, equipment to spare parts, high-end manufacturing companies prefer wooden crating for transporting their goods. The plastic wraps on top act as an added layer of protection. Plastic wrap can also be done using shrink wrap or stretch wrap and the kind of packing depends on the product or situation. The packers and loaders at PSI use the most appropriate packing as per the requirement.
Shrink wrap provides a flexible barrier and maintains the moisture within the crate. This kind of wrap is used when customers need to crate the goods in their original boxes. Stretch wrap on the other hand is used to compress the packaging so as to reduce the amount of space in the container. Stretch wrap prevents the crate from excessive movement, and shrink wrap protects the crate from being damaged.
PSI, the custom packing and crating company has a professional team that applies appropriate packing methods to transport the most delicate of items to the heaviest. Domestic or international, the packers and loaders design custom wooden crates on-site to protect the fragile and oversized items during shipping. Custom crates can be built for any single item or multiple items and the sizes can be tailored per the item's size and weight.
PSI suggests that choosing a professional packing and crating company is important for shipping the goods most efficiently and cost-effectively. While there are pre-made crates available in the industry, they aren't as practical as custom crates. Many things have to be considered while designing a custom crate. It is assumed that custom crating comes with a big price tag. But these packers and loaders have been doing it for years and they are confident that custom crates are as affordable as any other packing method. The key to a successful shipping process lies in the packing and PSI can guarantee that.
To learn more visit https://www.packingserviceinc.com/professional_crating_services_company.php
About Packing Service Inc.
Packing Service Inc. is a leading company offering on-site packing and shipping services nationwide. They have been offering top-notch shipping and moving services for over two decades. The company offers full-scale services, including shipping, loading, unloading, packing, wrapping, and moving services.
###
Contact
Packing Service Inc. – Miami, Florida
Phone: 888-722-5774
Email: Info@PackingServiceInc.com
Website: http://www.packingserviceinc.com/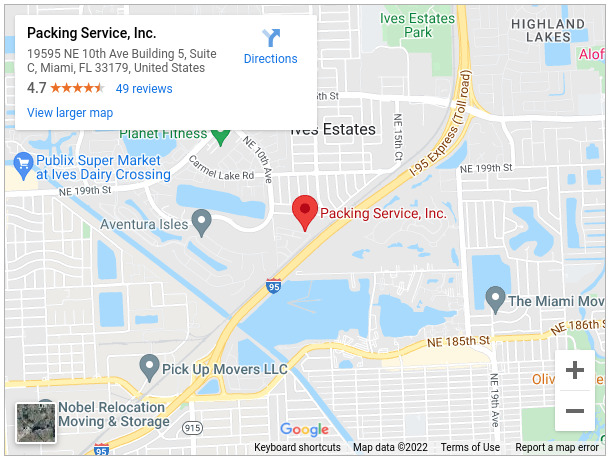 newsroom: news.38digitalmarket.com




Source: 38 Digital Market News

Release ID: 355809


This content is published on behalf of the above source. Please contact them directly for any concern related to the above. 

This press release may contain forward-looking statements. Forward-looking statements describe future expectations, plans, results, or strategies (including product offerings, regulatory plans and business plans) and may change without notice. You are cautioned that such statements are subject to a multitude of risks and uncertainties that could cause future circumstances, events, or results to differ materially from those projected in the forward-looking statements, including the risks that actual results may differ materially from those projected in the forward-looking statements.