08/17/2022, Phoenix, AZ // PRODIGY: Feature Story //



Dorrmat, a full-service real estate agency has been helping people get multiple cash offers before they sell their houses for cash. Property owners can now sell a house for cash and receive competitive cash offers. The process is as simple as three easy steps. The first step is to furnish a few important details about the home. The second step is to get a free home valuation assessment by a licensed professional at Dorrmat. And the last step is to close a deal and get paid in just a few days. During this process, the property owner will meet a local real estate agent at the location. They can discuss the possible amount that is currently trending in the market.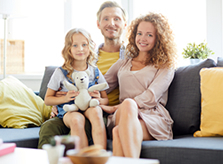 Sellers will also receive multiple all-cash offers from various buyers and this information will be helpful for comparison and eventually making the most beneficial decision. The real estate agents at Dorrmat will fetch offers from their large database of cash buyers who are always ready to make offers. The best part is that the process of going from one buyer to the other can be eliminated. All this is handled right here by the agents. A real estate expert is assigned to every client; this agent is responsible for helping their clients make the best decision while they sell a house for cash.

There are many situations where property owners sell their property to buy a new one. And in most cases, they are rushed to sell the property which ends up in dissatisfaction with the overall deal. Dorrmat offers assistance for those in this tricky situation. Customers can now buy before they sell and get a winning all-cash offer. This agency has a list of trusted and reputed vendor partners who provide home sellers with the necessary cash before they sell. This cash can be used to make a deposit for the new home and they have complete control over the selling process. The agency has some of the best agents who will provide complete assistance for property owners in the buy before you sell process.

The other important service that Dorrmat offers for their customers is prepare their house for sale. Prepping up the property for sale is a very important step in the home buying process. The first impression is the best impression and it has the power to make or break the deal. The best part is that these real estate agents help to prepare the property without hassles and any up-front out-of-the-pocket costs. From giving it a fresh coat of paint to changing the countertops, the agents will suggest to do everything they can to improve the appearance and increase the value of the property. So those who wish to prepare their house for sale can simply call the Dorrmat agents right away.

To learn more visit https://dorrmat.com/multiple-cash-offers

About Dorrmat

Dorrmat Real Estate Services is a full-service agency helping property owners sell their properties in Arizona. The founder of Dorrmat is a licensed real estate agent who comes with almost 20 years of industry experience.

###

Contact

DORRMAT®

An Equal Housing Company

Address: 3100 W Ray Rd Ste 201 Chandler AZ 85226

Phone: 480-999-2464

Email: Info@Dorrmat.com

Website: https://dorrmat.com




newsroom: news.38digitalmarket.com




Source: 38 Digital Market News

Release ID: 351379


This content is published on behalf of the above source. Please contact them directly for any concern related to the above. 

This press release may contain forward-looking statements. Forward-looking statements describe future expectations, plans, results, or strategies (including product offerings, regulatory plans and business plans) and may change without notice. You are cautioned that such statements are subject to a multitude of risks and uncertainties that could cause future circumstances, events, or results to differ materially from those projected in the forward-looking statements, including the risks that actual results may differ materially from those projected in the forward-looking statements.