Fluctuations in demand and supply, material shortages, logistics problems, cyber-attacks, and, of course, health risks have characterized the past two pandemic years.
New York City, New York Jan 8, 2022 (Issuewire.com) - Isolated disruptive events such as the Suez Canal blockade, port closures, natural disasters, or weather extremes have repeatedly exacerbated the situation. The long underestimated topic of resilience has experienced a veritable hype in such a world.
Caprikrn LLC a company based in Sharjah United Arab Emirates is the bridge for the US and European customers to production facilities in Asia and Africa. In 2020 the world has learned a lot about the disruption of supply chains. Caprikrn LLC provides a holistic service model to outsource supply chain management for SMEs, mid-cap, and large enterprises.
Caprikrn LLC offers a turnkey solution to optimize international sourcing and procurement and has a single point of contact solution. The procurement process is digitalized and transparently traceable. 
"Our experience during the peak of the pandemic has shown, that we have to unlearn and learn in a very dynamic way and adapt super fast to changing conditions," said Frank Zielkowski - CEO and Founder of Caprikrn LLC. 
In the "Hype Cycle for Supply Chain Strategy" of the market researchers at Gartner, the buzzword was already at the so-called peak of exaggerated expectations in 2021. This hype cycle curve shows what Gartner considers to be the most important and hottest technology trends and strategies in supply chain management. A valley of tears usually follows the innovation trigger and the peak of hype. That's where supply chain risk management has already arrived, with many companies having already invested in it - and now disillusioned because it hasn't lived up to expectations. The last two phases are the path to enlightenment and finally, the productivity level, which is also the breakthrough. According to Gartner, supply chain resilience will only be ready in five to ten years. So the experts do not expect many companies to implement it quickly.
The constantly changing dynamics are increasingly forcing supply chain managers to ask the question: "What if?". Prof. Markus Brunnermeier of Princeton University, one of the world's leading macroeconomics researchers and author of the book "The Resilient Society," sees only one way out in a world full of shocks - and that is resilience. But what does that actually mean? The term is often equated with robustness. But for Brunnermeier, there are differences. "Robustness means being fault-tolerant, resilient. Whatever happens, you don't move." In nature, for example, the oak stands for this. That, however, can topple over in a storm that is too strong. On the other hand, a characteristic of resilience is that, for example, a system first gives way but is then able to spring back to its - possibly new - normal state by reacting and adapting quickly. It is rather like the reed that bends but does not break - and is thus ultimately more stable than the oak.
Taking the right risks
Resilience also requires other forms of redundancy, Brunnermeier says. While robustness requires a buffer for any crisis, resilience management requires fewer reserves because of flexibility. Those who are resilient can also take more risks, ultimately growing more on average than on a risk-free path, he says, adding, "A strategy based on avoiding risk is very counterproductive."
However, he adds, there are also resilience destroyers. These are essentially three, he says: traps, which are points of no return; then feedback effects, which can exacerbate shocks; and so-called tipping points, such as exist in the climate system, beyond which a negative trend accelerates. "So you have to be careful that you also take the right risks. You can't afford to do everything," Brunnermeier emphasizes. However, this assessment can be very difficult because it is not always clear, for example, what can still be afforded before the tipping point is reached.
Particularly given climate change and its consequences, including global supply chains, resilience becomes necessary. But there is another reason why companies need to be able to deal with disruption: Customer demands are increasingly transferring from the B2C world, where Amazon, in particular, sets the tone to B2B business. This means that a company, like a consumer, expects immediate availability and reliable and punctual delivery, even in difficult times. And in doing so, companies want to have the same level of information about the status and location of their goods in production as consumers have about their shipments on their way to the mailbox.
Transparency is the be-all and end-all, also in order to be able to invest in resilience management in a targeted manner in the first place. At the same time, managers must not lose sight of costs. Digitization is therefore considered a key factor. Here, investments can also help achieve the ultimate logistics goal: more punctuality with the lowest possible costs per shipment and short transit times.
More digital technology in use
According to McKinsey consultants, many companies have failed to make their supply chains more resilient. "More often than planned, they just increased inventories instead of focusing on effective long-term measures such as regionalization of suppliers," they criticize. McKinsey surveyed about 70 supply chain managers from leading companies worldwide in 2020 and 2021. While 40 percent had planned to regionalize and expand their supplier base, only 15 percent ultimately did so. Instead, 42 percent expanded their inventories. However, 80 percent did invest in digital technology: Real-time monitoring and artificial intelligence (AI)-based analytics are used much more frequently today than when the pandemic began, according to McKinsey. However, according to the survey, only 1 percent of companies surveyed currently have enough IT staff. The need for skilled workers is becoming "even more of a bottleneck," says Vera Trautwein, a McKinsey supply chain management expert.
AI learns to detect deviations based on data. If this happens early on, countermeasures can be taken without stopping a conveyor belt, for example. The solutions can also uncover possible causes and, at best, still suggest measures for optimization. Future-oriented supply chain management focuses on transparency and data exchange, says Gabriel Werner, Vice President Manufacturing for the DACH region at the software provider Blue Yonder. The hope is not that the supply chain will work as planned. Instead, he says, the data collected is used to adjust the process, which is highly automated constantly.
Fraunhofer also offers IT solutions that counteract problems. For example, a team at the Fraunhofer Institute for Industrial Mathematics ITWM is developing methods to help calculate risks to supply chains. "These disruptive events create a multidimensional decision problem," says Heiner Ackermann, deputy head of the "Optimization - Operations Research" department. His experts use mathematics to determine the best possible solution for the trio of resilience - cost - risk. Algorithms calculate the optimal balance and thus various options for raw materials, suppliers, and warehousing. The use of alternative materials is also taken into account.
The Fraunhofer Institute for Material Flow and Logistics (IML) supports its order-to-delivery network simulator. The tool maps even highly complex supply chains completely and in multiple stages, including planning and information flow processes. "In the simulation, I can easily play with demand peaks, the collapse of a market, or scenarios in which production is disrupted," says Marco Motta, head of the Supply Chain Engineering department. In this way, he says, it is also possible to forecast how a supply chain will react in a state of emergency. Dispatchers can see in logistics assistance systems, which combine a digital twin of the supply chain with simulation, which cargo ships have loaded which parts, where they are located, and when the cargo will be available at the point of need. In this way, global networks can show the supply for the next 20 to 30 weeks. This allows potential bottlenecks to be identified at an early stage.
In the Co-Versatile research project, participants are working to increase the resilience of the European manufacturing industry to future pandemics. The supply chain should be able to react quickly and effectively to a sudden increase in demand in the area of strategic medical products. To this end, the IML experts developed a simulation model that considers demand peaks and fluctuations and supplier risks. Companies are immediately given an overview of the effects they will face. Particular attention is paid to capacities, lead times, transport frequencies, and possible supply restrictions.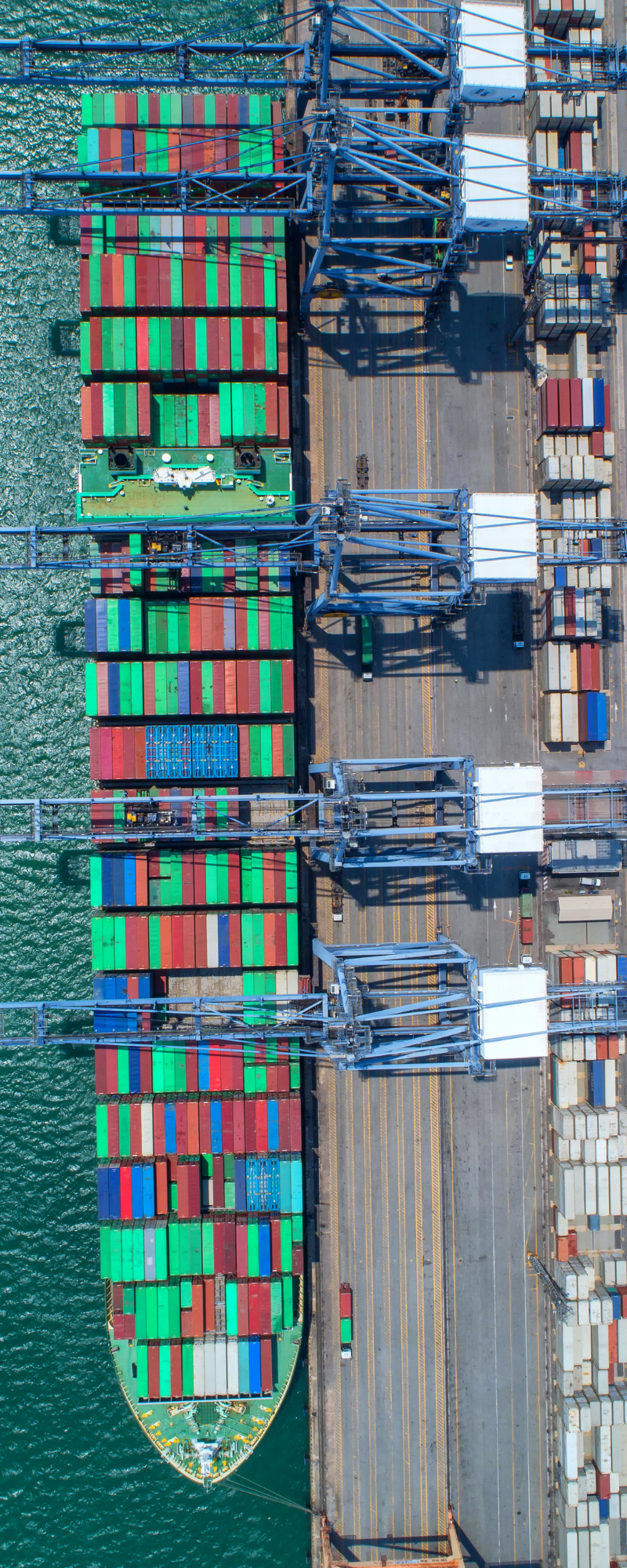 Media Contact
Caprikrn LLC
Source :Caprikrn LLC
This article was originally published by IssueWire. Read the original article here.